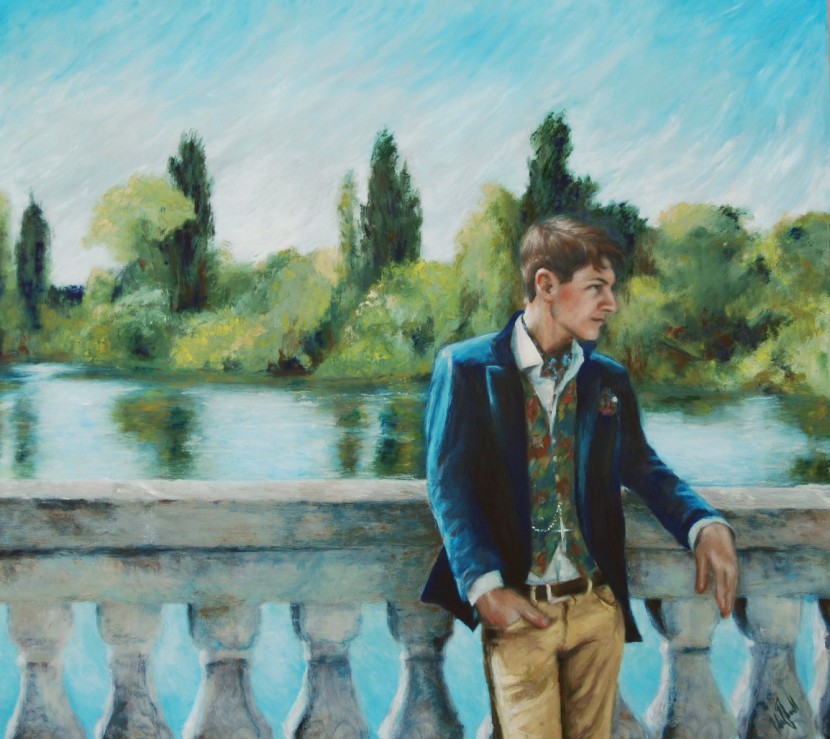 Painting in oil colours, 1 x 1 meters.
Portrait of William Taylor in Hyde Park, London, summer 2013.
I was inspired to paint portraits when I lived in London and I photographed several of my friends there to paint when I got back home to my studio at my farm in Sweden. I was looking for the feeling of Nordic turn-of-the-century painting: Impressionistic or even neo impressionism.